Successful home sales generate a high return and aren't on the market for too long. Consider performing these upgrades to attract more buyers in less time.
Strengthen the foundation
Repairing and improving essential functionality is a great place to start. Buyers will be most interested in structural issues before signing a purchase agreement.
Licensed contractors
can assist with HVAC, plumbing, and electrical systems to ensure nothing is faulty or worn. Roofers can evaluate how strong a roof is and how well it would survive harsh weather. The water heater is also crucial to look at; if this goes, there could be freezing showers and a giant puddle in the basement. Any loose siding can decrease attractiveness, so replacing that is great. Fixing all of this will guarantee a higher rate of offers, as the appearance and effectiveness of your house will escalate.
Exterior beauty hooks interest
First impressions are lasting impressions, so enhancing curb appeal is a key step. Potential buyers will move on to the next option if your home looks second-rate in its listing photos or from the street. Planting fresh and flowering foliage, fixing the cracked walkway, and placing some fashionable patio furniture is helpful. Getting a new
front door
would dazzle any guest. The fresh style and brand-new accent would express refinement. Living spaces by the patio area or backyard could also be revamped. Installing a fire pit or tiki torches creates a welcoming environment.
Alpharetta homes for sale
get more traffic with outdoor renovations.
Lighten up with new windows
Many homeowners desire floor-to-ceiling window displays with
energy-efficient
designs. Natural lighting tends to provide a relaxed setting. Mindfulness is a buzzword, with many wanting to rejuvenate after a stressful day. Double-paned glass helps maintain a comfortable temperature, while window tint lessens the heat. Exceptional professionals can mend drafts or reduce condensation. Encapsulate these practical features in an exquisite window installment, and the home will be a bright and lively place.
Highlight quality condition with fixtures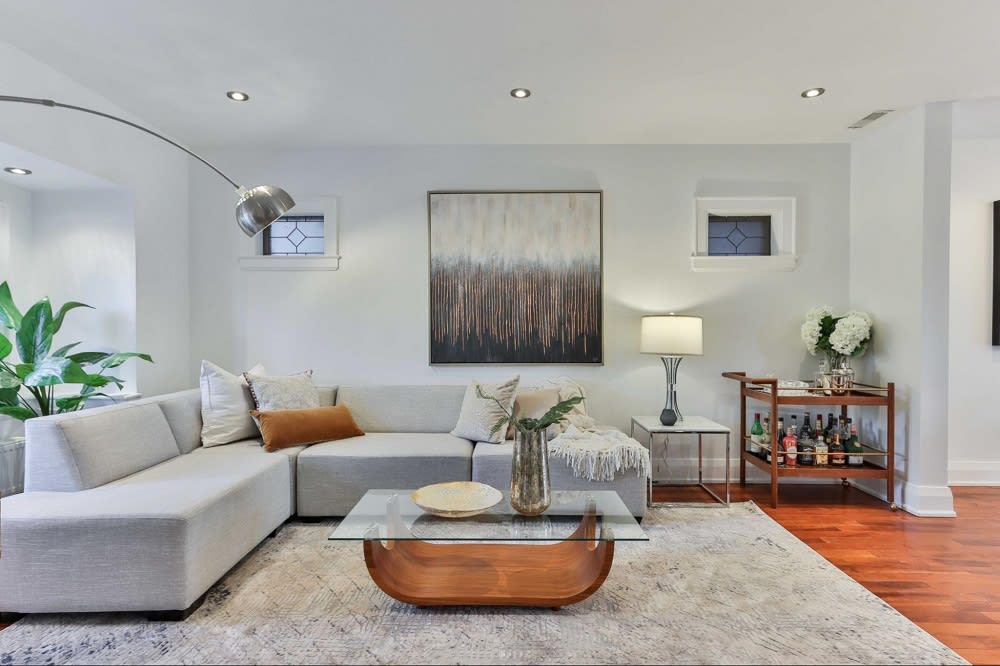 Small details around the house can affect the overall appearance. Plumbing and lighting
fixtures
have an enormous impact. Although their primary purpose is convenience, it's possible to be creative when choosing these accompaniments. Faucets can come in various elegant materials, such as brushed nickel or champagne bronze. Many come with built-in water filters to improve drinking quality. A modern touch has faucets with sensors, where you can turn the water on with the wave of your hand.
As for lighting, artistic style comes into play. Add gentle illumination to an ornately designed ceiling fan, and the room is uplifted. A tall floor lamp in the corner with a fashionable shade adds character. The finer details can make a grand statement.
Floor style sets up the room's personality

When deciding between hardwood, laminate, carpet, or stone, there are many factors to consider. Your use of space, materials for furniture, and other prominent parts of the room, as well as textile choices, all come into play. Hardwood flooring has come back as a favorite choice, with some new blends. The flooring is the baseline for setting up a room, so replacing it will add allure. Wavy boards with uneven layouts add to a rustic and cozy theme. Multi-color patterns with a faux fade are recent trends.
For tiling, large geometric shapes and large patterns are returning. The look is a throwback to Renaissance times when large, stately palaces were the typical residence. Marble, ceramic, and rustic stone tiles are other fetching choices.
Cabinetry is another chance for expression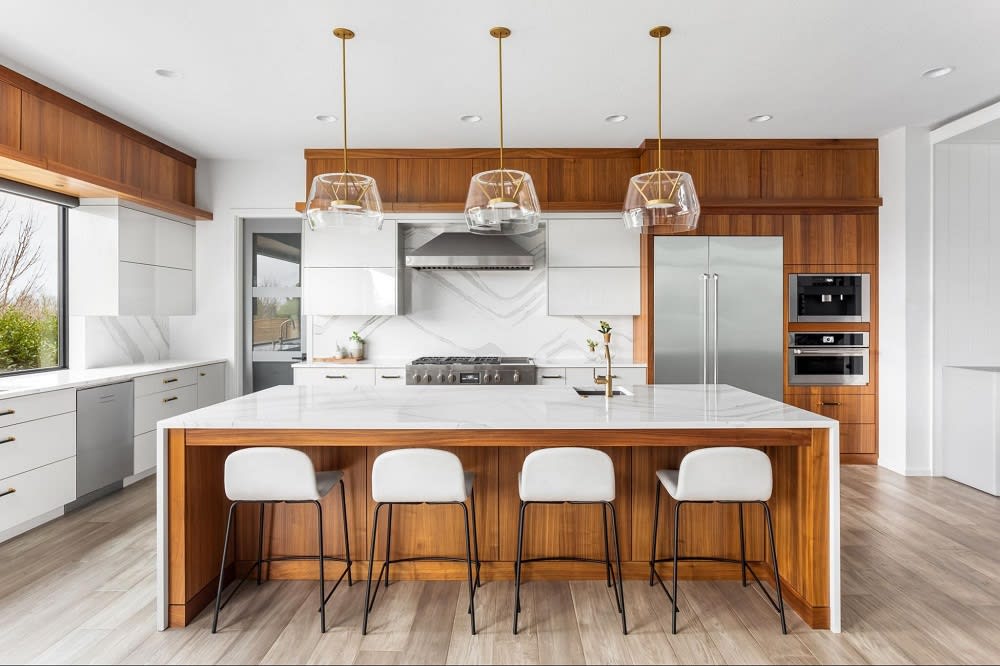 The kitchen and bathroom cabinets make up a large percentage of a room's charisma.
Installing new cabinetry
would pour fresh energy into either area. The materials for this project have an abundant amount of options. Cabinets designed with Bristol Maple in Natural and Milan Espresso would represent your stylish flair. Savannah Maple in Creme Mocha would relax you and your guests with warm, neutral coloring. White cabinetry is a growing trend. The breezy style goes well with other color schemes and accents. Partner these stunning creations with colorful window treatments, kitchen accessories, and warm lighting; your kitchen will have all the comforts you need.
Close the deal with a striking garage door
Installing a new garage door
would put the finishing touches on your renovation project. As it is larger than the front door, a new garage door would quickly benefit curb appeal. The latest designs offer a smoother, faster entrance into the garage and home. A sturdy new barrier will protect the house. With an effective way to block wind and other natural elements, this feature can improve energy efficiency.
Aside from these practicalities, a large selection of aesthetics is there to top off the exterior. Custom wood, carriage steel, and traditional raised panel are just a few of the gorgeous looks. Replacing the garage door would entice any buyer.
Having the home assessed is a valuable choice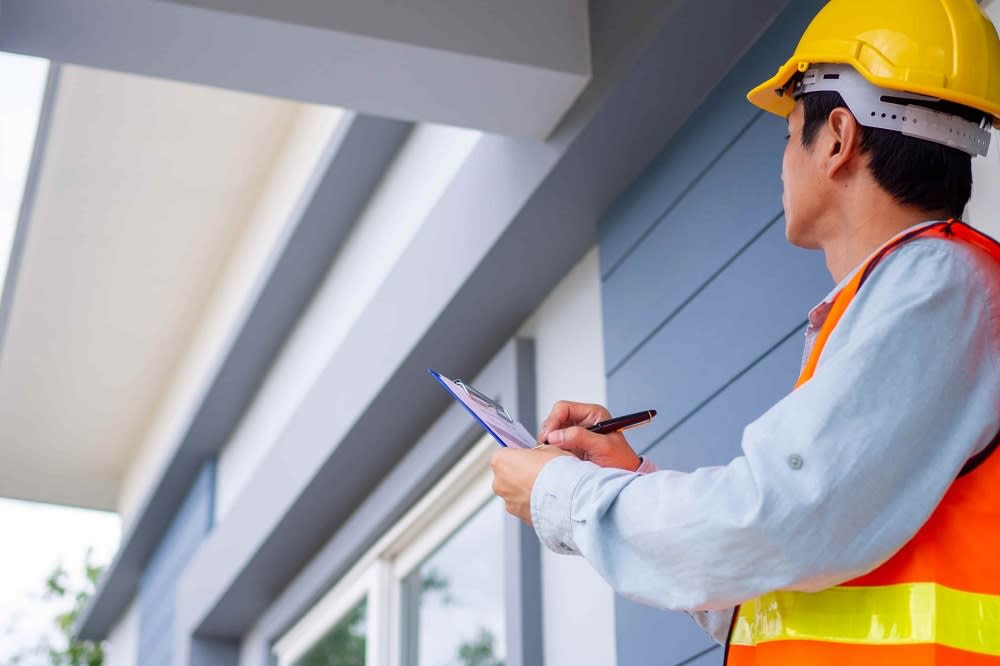 Before advertising your home for sale, completing a
pre-inspection
is a sound idea. The lending company will need an inspection before closing to determine the home value. Necessary repairs and upgrades will be uncovered during this step, so getting ahead of the game is worthwhile. The inspector will check out structural capabilities to see if years of damage have caused the property not to meet local building and fire safety codes. The functionality of all systems, such as plumbing and electrical, will also be part of the project. State-of-the-art infrared technology allows professionals to check for energy inefficiency, excessive moisture, or other temperature-related problems. Further, finding out how much your home is worth before performing improvement and staging activities will unlock your potential.
Lombardo Home Group
can guide you in the selling process. The team earned #1 2021 Keller Williams' Team in the Southeast Region, and Susan holds the top one percent honor of Elite Status/MREA Agent. Contact Lombardo Home Group to get started today.