You're considering looking for
homes for sale in Alpharetta, GA
and are wondering where to start. Of course, with a hot real estate market, a busy city, and a complex process, there are multiple ways for such a big purchase to go wrong. However, if you work step-by-step, you'll know what you want and increase the odds of finding your dream home in
one of the best cities to live in in the Southeast
. Our complete homebuying guide will help you get started and decide what you're looking for so your realtor can help you find it.
Choose where to live

The first step to buying a home is considering where you want to live. Of course, you know you'll be making Alpharetta your new home, but it's a big city, and you'll want to narrow it down to a particular area or even a specific neighborhood.
Start by exploring the city in person or virtually and figuring out where you'll want to spend most of your time. For example, if your job is based in Alpharetta rather than nearby Atlanta or Marietta, consider nearby neighborhoods to save you a long commute through Metro-Atlanta traffic.
If you have kids who you plan on enrolling in private school, you may want to move to the north side of the city, where most of the private institutions are located. On the other hand, if you lead an active lifestyle, you may find that the south part of the city is a better fit. With convenient access to Big Creek Park, residents enjoy hiking, access to golf courses, and plenty of green space to take advantage of during their free time.
Once you've narrowed your locale down, consider which neighborhoods offer the lifestyle you want. For instance,
Windward
is a master-planned community that offers residents a luxurious lifestyle, including an on-site golf club, a private lake, and any number of neighborhood events to meet like-minded people. At the same time,
Andover North
is popular among those preparing to retire with a quieter lifestyle that satisfies an older demographic. By exploring different neighborhoods, you're more likely to find an area where you can quickly settle in and make new friends.
Make your wishlist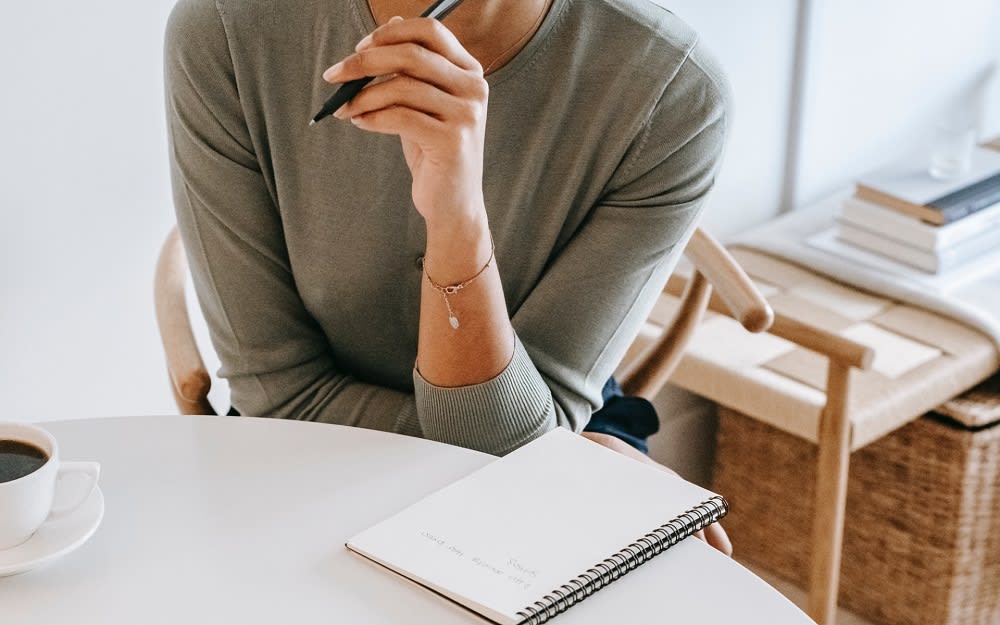 Photo courtesy of Pexels
You've narrowed down where you want to live, so now it's time to decide what you want in your house. First, list what you need—from how many bedrooms to fit your family comfortably to how many bathrooms to prevent fights every morning. Maybe you need a big yard for your dog or a basement for your budding jazz star to practice the saxophone without making the rest of the family go deaf. Keep this list small—it should only include what you absolutely can't live without.
Once you have your absolute needs, make a list of wants. This can include a home gym, separate home offices, a fenced-in yard, or an outdoor kitchen for having friends over during gorgeous Georgia summer nights. Some of these you can create after buying, so while you may look for a house that's already perfect, you can settle with a good fit and fence the yard in later.
This is also the time to consider
architectural styles
. You can find a wide variety of architecture in Alpharetta, from Georgian mansions to Craftsman homes, so consider what aesthetic appeals to you. For example, maybe you love the more ornate look of Victorian trim or prefer the sleek and streamlined look of mid-century homes. Knowing this in advance will help you narrow your search so that you don't get overwhelmed.
Secure financing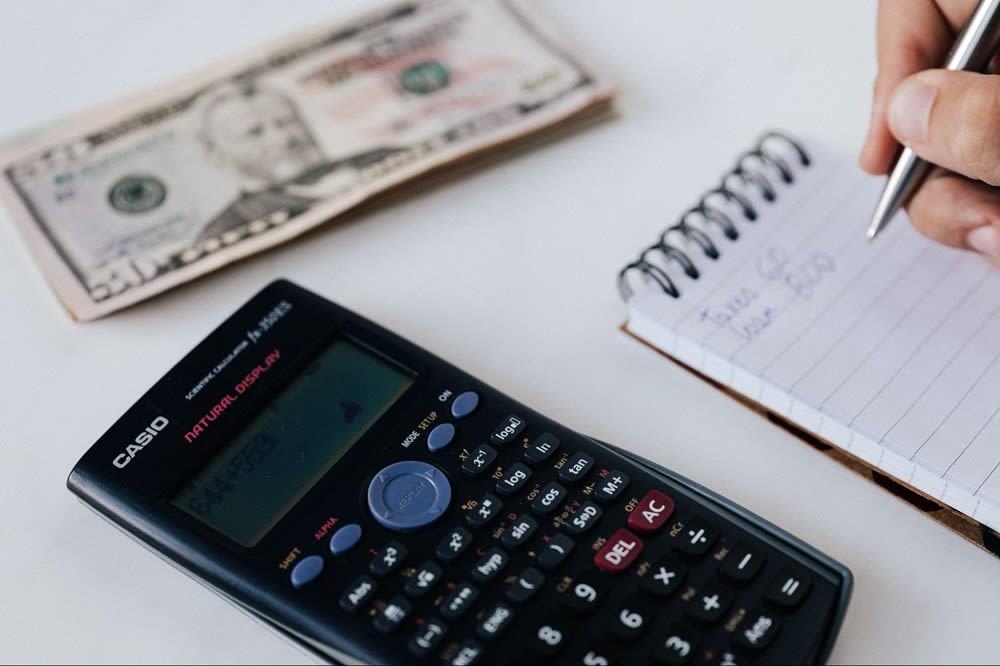 Photo courtesy of Pexels
Before you start looking, decide how you'll afford your new home. Are you prepared to pay cash? If so, make sure the money is easily liquidated so you can move quickly once you find a home. If you're seeking financing, reach out to the bank and get pre-approved. Doing so will make sure that you know just what your budget is and that you don't fall in love with a house you can't comfortably afford.
This is also the time to consider all of the
hidden costs of buying a home
. Closing, inspection, and expected renovation costs can influence your budget.
Hire a realtor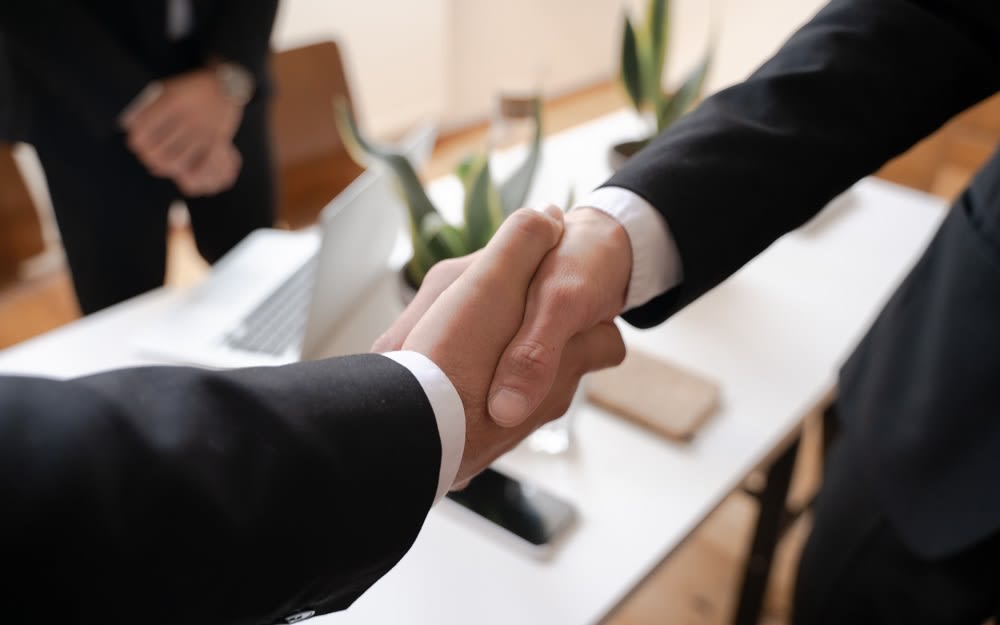 Photo courtesy of Pexels
You can buy a house entirely on your own, but why? Hiring a realtor will do wonders to reduce your stress and it tells sellers that you're serious and prepared, giving you a leg up during negotiations. Ask your friends, family, and coworkers for recommendations on real estate agents in the area. Do your research online to find someone with good reviews, particularly about buying houses where you want to live.
Once you have a short list of names, reach out to potential realtors and interview them to find out if they're a good fit. You can ask how many houses they've bought in the neighborhoods you're considering, their process when working with buyers, and if they can provide recommendations for other services you may need after moving to Alpharetta. You want to find an experienced agent you can trust who'll guide you through the process.
Once you've chosen one, they can look at your preferred areas and wishlist and help you refine both. A realtor who knows the area, Susan Lombardo has lived in Alpharetta for nearly 20 years. She can advise if a neighborhood will suit your family or recommend the type of property to buy for your budget.
Start the search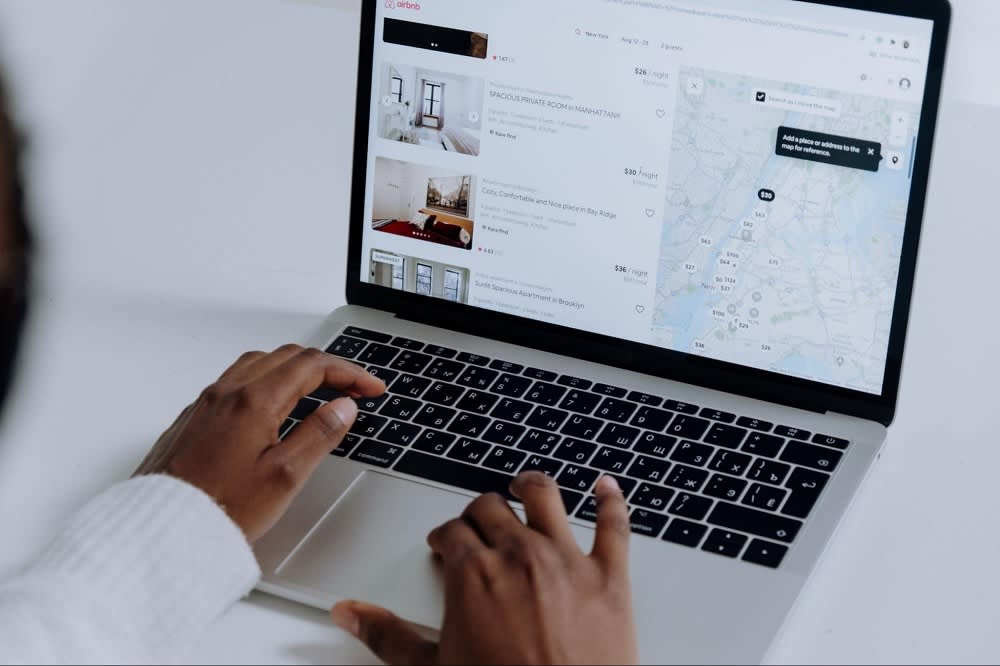 Photo courtesy of Pexels
Your realtor will start the search for your new dream home by combing through MLS listings and pulling houses for sale that fit your requirements. When you see a house you like, schedule a showing to view it in person—and be tough. While in the space, look for signs of issues —ceiling or wall stains from water leaks, odors that may indicate a lack of cleaning, or even mold. You should test faucets for leaks, lights and plugs for electricity issues, and keep an eye out for anything that seems out of place. Your real estate agent will assist in this since their experienced and trained eye will notice potential issues before you get attached.
At the same time, don't get distracted by superficial concerns. For example, ugly wall paint may make a room look dull or cramped, but it's an easy fix. Instead, focus on the bones of the house, knowing that you can easily change things to fit your needs once you move in. As long as the space and layout are functional, you may find your dream house and get a better deal simultaneously.
Put in an offer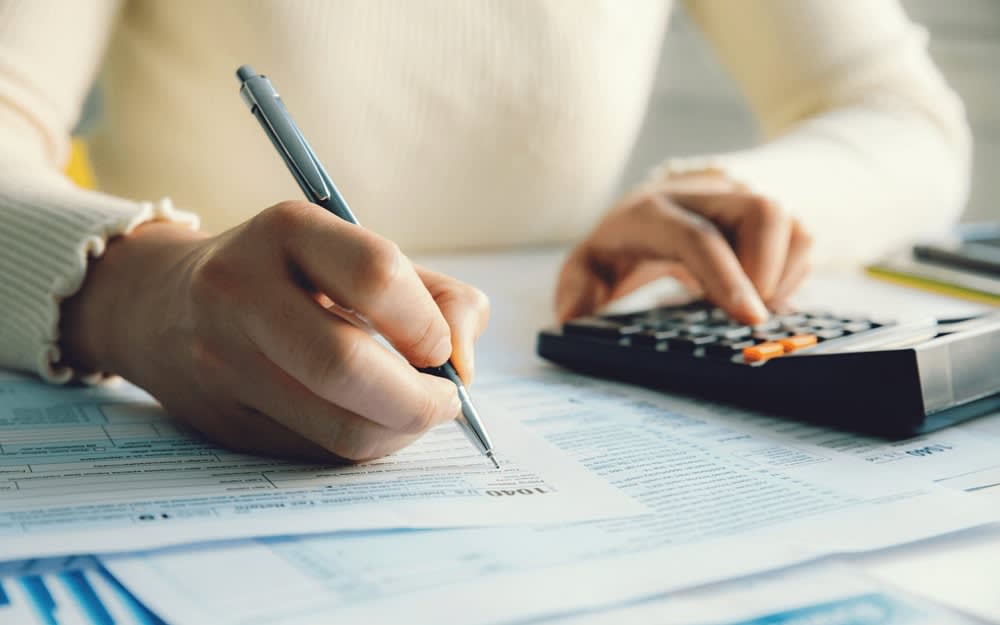 Photo courtesy of Shutterstock
Your agent will help you construct and submit an offer when you've found the perfect house. With the currently hot real estate market, you may find yourself in a multiple bid situation—in which case, get creative to make your offer the best. This can include eliminating contingencies, but be careful—you don't want to sacrifice any that affect the quality of the home you're purchasing, like the home inspection or major repairs that you know need to be done relatively soon.
Do due diligence

Once your offer has been accepted, you have the next month or so before closing to follow up and ensure the house is in the condition you expect. Arrange a home inspection, which is when a professional comes in to guarantee the house's electricity, plumbing, and structure is sound. If anything turns up as a concern, you'll have it written into the offer that the sellers are responsible for repairs, or you'll have the chance to back out of the deal before you find yourself and your family in a home that needs far more work than you're prepared to take on.
Assuming everything in the house is as expected, the closing day will be an exciting step forward. You, along with your realtor, will have the chance to do a final walkthrough of the house to ensure that everything is as it should be, and then you'll sign the papers officially transferring ownership. The paperwork will be prepared in advance by your agent, but it's always good practice to read everything carefully and make sure that you completely understand all of the terms and nuances of the deal. You can ask your lawyer or agent questions about confusing areas. After the papers are signed, you'll pick up the keys and are free to move in and start an exciting new chapter of your life.
Moving to Alpharetta can be an excellent decision for you and your family, especially if you go into the process with clear expectations and understanding. Hiring an experienced and knowledgeable realtor, like
Susan Lombardo at Keller Williams
, to guide you from start to finish can further streamline the purchase. Whether you're considering
homes for sale in Alpharetta
or townhomes in Alpharetta, Susan Lombardo can help you find the perfect property in the ideal community, craft your offer, and close the deal seamlessly so that you can focus on your move and your new life.
*Header photo courtesy of Shutterstock